Day 2 :
Keynote Forum
Empowered Women Enterprises LLC, USA
Time : 09:00-09:40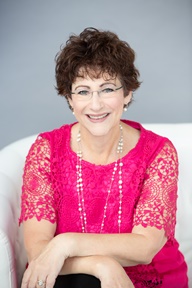 Biography:
Sometimes we can be our own worst enemies, right? All the doubts, the anxious wondering whether we're doing a good enough job, always hoping no one finds out just how uncertain or insufficient we are. Hello, are we done yet?! It's time to stop the BS! Learn the secrets to shedding the self-sabotaging thoughts and habits, unleash your inner powerhouse! This fun, empowering and highly interactive presentation includes (a) how to get past imposter syndrome or thinking you have to be perfect (b) the surprising culprit who's been stealing your confidence (c) and what is really taken to get paid what you're truly worth. Janet Zaretsky, the BS-to-Brilliance master, has a gift for having you unapologetically and confidently express yourself and succeed!
Abstract:
Janet Zaretsky is a master professional coach, author, and speaker that helps people unleash their brilliance, confidence, and visibility in the world. She has worked with over 32,000 people in the past 22+ years. She is a powerful advocate for ending the gender gap, both in pay and influence. Her work with women has led her to be a frequent contributor to Forbes and the author of "Where'd My Confidence Go and How Do I Get It Back?". Known as the BS-to-Brilliance master, has a gift for having you unapologetically and confidently express yourself, and succeed! – as a unique and powerful professional, you are. She is a TEDX and Keynote Speaker, a corporate trainer and expert in communication and leadership, an International Coach Federation member, Enhanced Conversational Intelligence Coach, Certified in Behavioral Style Instruments, a graduate of Coach U, former senior program leader for Landmark Worldwide.
Keynote Forum
Lab Creative Inc, Canada
Time : 09:40-10:20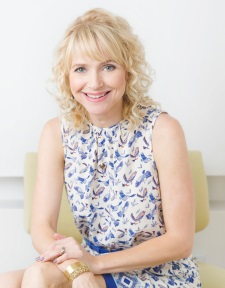 Biography:
Laura Beauparlant is an international keynote speaker, an expert on branding and design and the author of Brand Chemistry. As the Founder and Creative Director of Lab Creative, her mission is to help ambitious entrepreneurs create strong, memorable brands that consistently attract their ideal clients. For over 15 years, she has helped countless small business owners and entrepreneurs gain confidence and grow their businesses through unforgettable branding.
Abstract:
You're really good at what you do. But it takes so much more than just an idea or your incredible skills to start and run a business. Laura shares her experience working with successful small businesses over the last fifteen years to help entrepreneurs fast-track their own success. You will learn what branding is and why it matters to your small business, as well as 5 of the most common branding mistakes that are costing you money, and how to avoid them to build a strong, memorable business that attracts the right clients.
Women Entrepreneurship | Other Allied Specialities
Session Introduction
Leadership Intelligence, Canada
Time : 10:35-11:55
Biography:
Lynn Bennett, Julie, and Kathleen offer unique perspectives and experience in entrepreneurship and are excited to collaborate for this conference. Their common purpose for this forum is to demonstrate how others can strengthen entrepreneurial behavior and skills, develop networks and trusted communities of practice, innovate and deliver results. Their goal is to share best practices, stimulate thinking, and offer practical tools that can accelerate the performance of entrepreneurs globally. Each as founders of independent small companies, know what it is to create and develop business. Collectively, they bring over 25 years' experience as entrepreneurs plus individual backgrounds as leaders in telecom and technology, pharma manufacturing and R&D, and retail sectors. Leveraging experience, training and research, they bring a wealth of opportunity for others to learn.
Abstract:
Gone are the days when an entrepreneur can "go it alone". In today's VUCA environment entrepreneurs must be able to enroll others in their vision, systematically engage them and secure their commitment if they are to turn a dream into reality! Entrepreneurs aren't born and to be successful in learning and adopting key leadership behaviors will make all the difference between 'surviving' and 'thriving'. Join our three entrepreneurs, who have successfully built their businesses and help others to build and shape theirs, as they share key insights and personal stories about stepping up and into entrepreneurial leadership. And walk away with a tool to help you build and nurture your teams in whatever form they take be it partner, investor, community of practice, or project teams.
Biography:
Jessica Cassick is a Ph.D. student at the University of the Virgin Islands and pursues a doctorate in Creative Leadership for Innovation and Change. She is the CEO of Imagine We, LLC, a publishing company. She is Co-Founder of Synergy Services Alliance, a soon to be nonprofit that consults and teaches survivors of domestic violence to create a positive change movement to graduate from the welfare system, in pursuit of financial independence, and success. She has published 10 children's books, with 3 more on the way and will launch of 2 businesses in 2019. She specializes in entrepreneurship, communication, creativity, domestic violence, and is pursuing a more elaborate knowledge of success for her dissertation.
Abstract:
Examine creativity through the lens of entrepreneurship. Like creativity, entrepreneurship can have many definitions, but in one reading, Jeffrey Nytch (2016) described it as a mindset. Nytch explains this mindset as steps in a process. First, you will recognize the opportunity in front of you, then focus on the issue, remain flexible and adaptable, and identify resources. This to me, appeared to be similar to creative problem solving. When creativity collides with entrepreneurship, learning to balance in opposition to struggles, as well as always finding new and exciting ways to redevelop and restructure a business to stay ahead of the curve is pivotal to having a business. This can also be said about creativity. Creativity is omnipresent. "Each of us does have an Aladdin's lamp, and if we rub it hard enough, it can light our way to better living, just as that same lamp lit up the march of civilization"(Osborn, 1952b, p. 8). Creativity can be harnessed and used as a missile or cannon during a war. The potential alone to create opportunity is infinite. Where their potential there needs to exist an action and then we have changed. With the unlimited change that needs to happen, every single individual has a part they must be willing to play to make an impact. Through entrepreneurship, it can take a domestic violence victim or survivor from poverty to plenty, from social services to success, and from minimum wage to Chief Executive Officer.
Biography:
Abstract:
The main purpose is generating a social business model for social enterprises, using its resources and capabilities, and creating a competitive advantage. In order to do this, this thesis will start with defining what is meant by entrepreneurship, enterprises, entrepreneur and the difference between social entrepreneurship, social enterprises, and characteristics of social entrepreneur. Then how to create value for these social enterprises and who are the target customers which the enterprise will use all its channels to reach them. The social enterprise will use all its resources and capabilities in an effective and efficient way to create a competitive advantage to the enterprise and reach the target customers. There should be enabling an environment for making the social enterprise successful, this environment mainly in how these enterprises will have funds and who should invest in these enterprises. Also, it is important for the social enterprise to have laws and regulations from the government supporting them. Finally, by integrating all the previous points, this thesis should have the main components of a business model.
Research Objective: Generating a sustainable and profitable social BM which can be used in different cultures, while using all their resources and capabilities and taking advantage of the enabling environment surrounded the enterprise. In order to explore opportunities or having growth for the venture or the enterprise, there are three main components are driven to it, and they are, (i) Social Entrepreneur Traits such as the characteristics and behavior of the entrepreneur as the main asset of any enterprise and the sources of ideas to the enterprise (ii) Enterprise Resources and Capabilities, such as the physical resources, human capital resources, organizational resources, power of networking, and financial resources. (iii) Enabling Environment for these Social Enterprises, such as government supports, investors, loans and earned income. All these will lead to creating innovative and creative social entrepreneur traits enterprise resources & capabilities enabling environment social business model exploring opportunities/venture growth perceived desirability perceived feasibility cognitive emotions enablers business model which has social impact and financial sustainability, which maintain a Sustainable Competitive Advantage (SCA).
Biography:
Oladapo Akinloye presents two decades cognate experience in managing people, sales, operations and projects for the top of range multinational organizations. He is currently CEO, Emerald Zone, Nigeria-A Business Advisory, Turnkey Sales Interventions & Solutions, Full Range Human Resources and Projects Management Firm. We support Business Owners to grow capability in managing their enterprise with a focus on Organization, People, Process and Technology. He sits on the Governing Council of the Lagos Business School and the Netherlands Business School Alumni Associations respectively and a Facilitator/Examiner for various local and international professional bodies.
Abstract:
Do you have a business roadmap? The entrepreneurship journey is one that takes the owner through a lot of hills and thrills. It takes you across a lot of mucky waters which if not anticipated and deftly maneuvered, may lead to frustration and eventual jettison of the journey. One of the full proof tools that help to anchor business owners and end entrepreneurs through this vagaries, is having a clear roadmap. Your business plan is not enough to anchor your business execution. Most of the time you need a roadmap document especially if your business is in a state of flux with changing market conditions, changing supply model, startup challenges, etc. To avoid pursuing many windy paths or dead ends in 2019, it is always good to have a roadmap. That roadmap encapsulates the path to the vision with pillars and enablers which team members can understand. Business leaders and practitioners need a framework for guiding the mobilization of an organization around its strategic plan. Such a roadmap enables leaders and members to clearly understand each element for rolling out a strategy. It details what decisions need to be made, who needs to make them and when. A roadmap enables everyone in the business to clearly understand each action and what decisions need to be made, who needs to make them and when such decisions should be executed.
StreetBiz Foundation, South Africa
Biography:
Nico de Klerk is a social entrepreneur, public speaker, the founder, and CEO of Street Biz Foundation (non-profit company). Street Biz Foundation's aim is to innovatively address poverty, unemployment, and inequality using technology, social networking, and research. Our long- term objective is to establish an online business school for the unemployed and school-leaving youth. In honor of Nelson Mandela, and to raise awareness for Street Biz, he launched the "Long Walk Project" in 2018. He walked across South Africa covering 2,750km (1,708miles), slept in local townships, and met 25,000 people in 104 communities. He was the National and Southern African Coordinator for SAGE (a global youth entrepreneurship NGO) and guest speaker at the World Championships in Russia in 2014. He is currently authoring a book entitled "Pilgrimage of the Mind".
Abstract:
I come from the country of Elon Musk, Mark Shuttle worth, and Trevor Noah! I come from the country of Nelson Mandela. We do like to share with the world what we are doing, trying to do, or what we are striving for. A country of experiments, especially in the social context, of victories, and many failures. You'll need a special insight into the effect and implications of a mindset often formed by a culture of dependency. The Long Walk Project was "a gift to the mindset of all South Africans" and I trust it can also be a gift to the GEC 2019. My work in South Africa has many facets. What conclusions can I draw from all of my experiences and research? In summary: As South Africans, we need to reboot our entire approach towards entrepreneurial skills development.
1. Why is this reboot necessary?
2. How will we reboot our mindset?
3. How is Street Biz planning for the future?
Biography:
Since 1976, with solid experience from Back Room to Board Room on four continents, Paul Litwack is a business Leader, Executive Coach and creator of the Get Unstuck NOW! Breakthrough coaching system - proven Quantum and Neuro Science based performance improvement strategies.
Board Certified as a Master Coach Trainer in NLP, Time Line Therapy & Hypnotherapy (launching an Institute to certify Doctors), clients consistently confirm how Coach Paul empowers them to create improved, measurable results: by first wiping out their energy-wasting, self-limiting beliefs and attached negative emotions. On demand permanently!
Abstract:
While our global entrepreneurship community includes some of the most difficult businesses to run… it can be very rewarding and profitable … when you apply what serves you best. Good news: That's the focus of this highly interactive closing keynote.
Plan to combine what you've learned from this Summit while having fun applying the top mind/body performance strategies and tools on the planet. At the same time, while learning and growing your personal and professional skills … to harness the difference that makes the difference.
Starting right in this session and continuing to serve you best. That's right!
And the best part: on top of all of that, while truly knowing that you know, that you know that you know, what you know! Yes, that is a grammatically correct sentence! You know? ;-)
This Keynote introduces 7+ proven Get UNstuck NOW! Coaching Breakthrough strategies for you to create the very environment … the one that empowers you to stay focused on creating the improved experiences you desire for yourself and for those who matter to you.
Oh, and did I mention "Ka-ching"! How soon will you desire hearing your significantly improved income now too?
Outline:
If you (or your business/team… which might be you too):
- Are too burnt out at the end of the day (to do what you want to do)
- Are weary of achieving poor results
- Are frustrated with transactional relationships, feeling alone
- Have tried many things, but few seem to make a difference
- Are constantly drained fighting daily chaos, stress and conflict